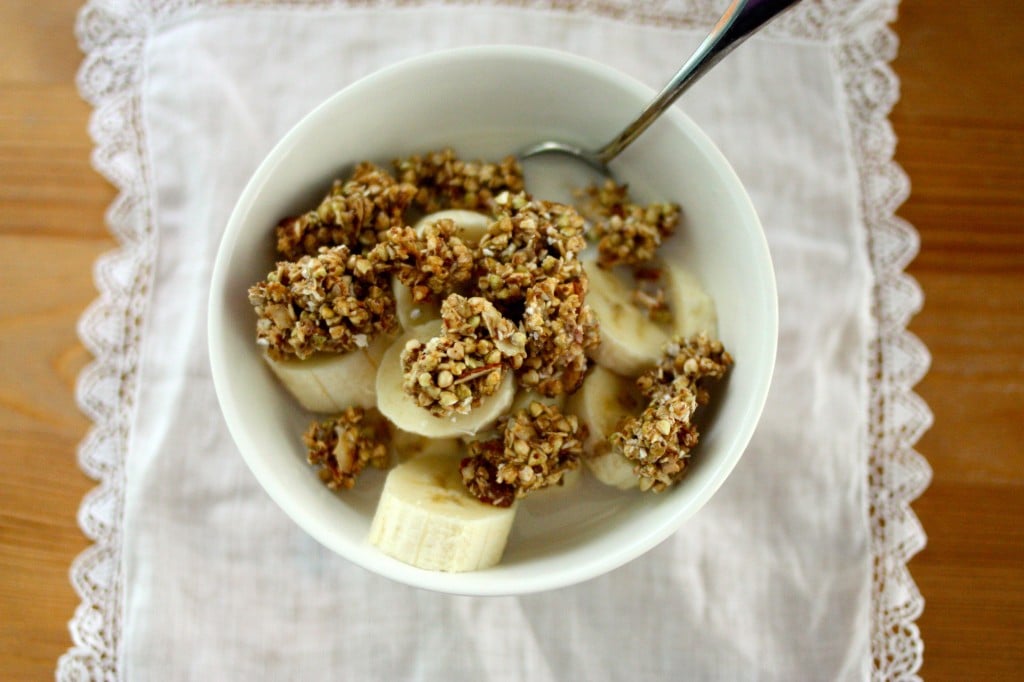 Last week, when I shared my recipe for homemade raw, vegan coconut "yogurt," I mentioned a few of my favorite raw granola (or raw-nola) recipes. These include:
Yum! Granola is one of my favorite things around, and I love making raw versions with buckwheat. They're easy to adapt with different flavors and mix-ins, and the buckwheat gives them incomparable crunch.
I've been on a raw-nola roll lately, and today's recipe is the latest and greatest creation. It's a relatively simple raw-nola, but hints of cinnamon and coconut make it special. As with all raw-nolas, I've been enjoying it with homemade almond milk, with fruit, as a snack (dry), or with my coconut yogurt. Since many of you have asked about a baked option, I did test this recipe in the oven, too, and have given instructions below! Note that the buckwheat will get relatively firm after baking, so prepare yourself for some colossal crunch!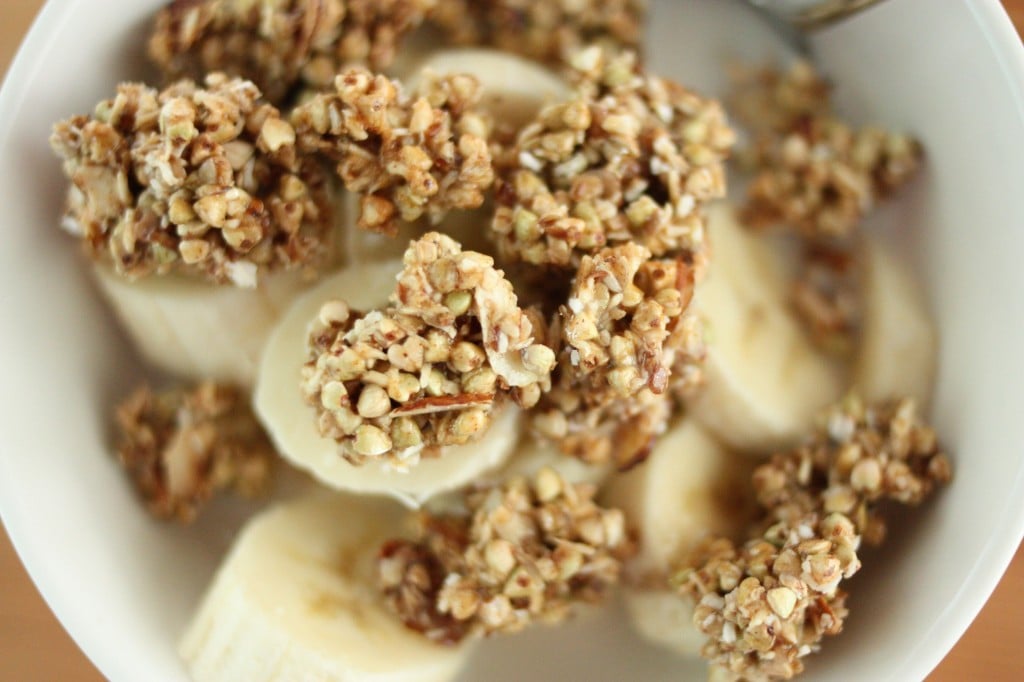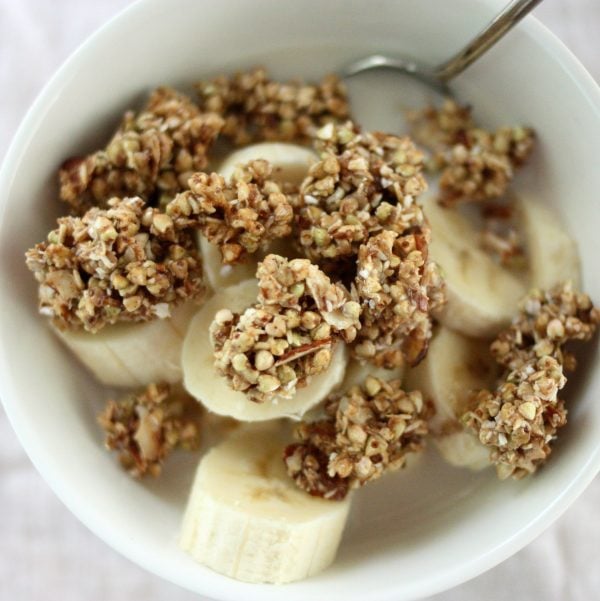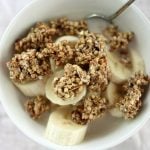 Raw, Vegan Almond and Coconut Granola
Author -
1 1/2

cups

buckwheat

soaked and dehydrated (see instructions here)

1

cup

shredded coconut

1/3

cup

almonds

sliced

2

tbsp

flax meal

1

teaspoon

cinnamon

1/2

cup

almond butter

1/4

cup

water

1/3

cup

coconut nectar or maple syrup
Mix the buckwheat, coconut, almonds, cinnamon, and flax together in a mixing bowl.

Blend together the almond butter, water, and coconut syrup. Pour it over the dry ingredients and use your hands to mix it all thoroughly.

Place the granola onto a Teflex-lined dehydrator sheet (you can use parchment paper in place of Teflex) and dehydrate at 115 degrees for four hours. Mix the granola up a bit and break it apart on the sheet. Dehydrate for another four hours, or until totally dry.

Alternately, you can toast the granola at 325 degrees for about twenty-five or thirty minutes, or until it's golden and fragrant. Allow it to cool completely before serving; it will firm up as it cools.

Makes 3-4 cups.
I hope you enjoy this crunchy, tasty treat as the weather continues to cool off! In the meantime, I look forward to seeing you back here tomorrow.
xo