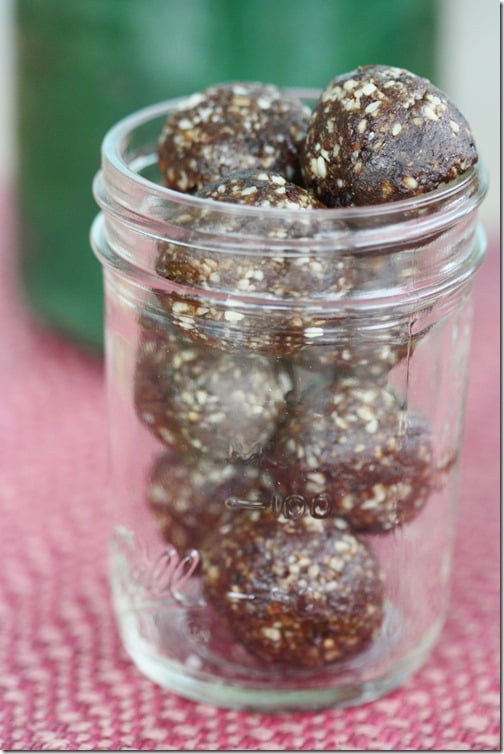 I'll have you know that I came really close to titling this post "goodness, gracious, great balls of iron!" But I stopped myself. It would have been the cheesiest title since "green eggs and hmmmm."
2012 was the year of student snacking over here at CR. There were kale chips, energy balls, zucchini sticks, caramelized cauliflower, and candied pumpkin seeds. I used all of these foods to fuel my journey through Orgo II and Biochem, my summer marathon of Physics I and II, and now, the autumn of genetics, clinical work, and Kaplan. As I've described previously, I am not a big snacker by nature, but it's critical for me when I'm on the go, on my feet all day in labs, and using my noggin 24/7. Today's snacks—a sweet, spicy, and perfectly seasonal vegan energy ball with blackstrap molasses, cinnamon and clove—are the perfect little treats to push me through finals!
The last time I talked about iron at length, it was in presenting my sweet potato and black bean enchiladas, which include some blackstrap molasses in the delectable mashed potato layer. These are one of CR's most popular entrees of all time!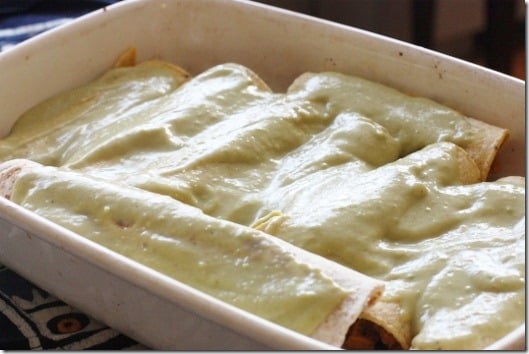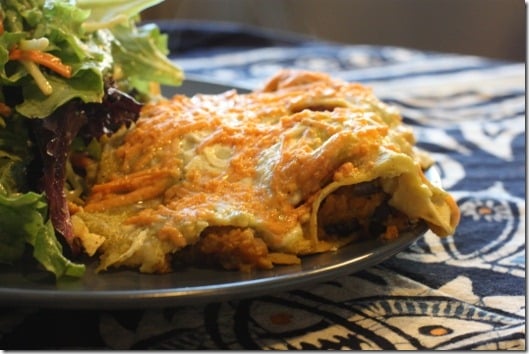 In that post, I mentioned that blackstrap molasses is a great iron source (15% of your RDA per tablespoon on average). If you tend toward being anemic—which is common among young women—your first order of business should be a chat with your health care provider about whether or not a supplement is necessary. You should also ask whether he or she has any dietary interventions in mind. But in addition to those actions, you can definitely consider blackstrap molasses as a supplement to keep your iron levels consistent. Put two teaspoons in a bowl of oats, a teaspoon in a smoothie, or a nice hefty dose into a baked goods recipe You might even put it into one of my chia puddings.
Or—though you won't get as much of the iron as you would by taking molasses supplementally, by the spoonful—you can definitely start adding it to dishes like this one, just for a little iron boost! Raisins, meanwhile, are frequently recommended for iron along with other dried fruits. You should take this recommendation with a grain of salt, since raisins only contain about 5% of your RDA per serving, but that's not nothing, and if you pair them with other iron-rich vegan foods (like lentils, quinoa, soybeans, tofu/tempeh, kidney beans, black beans, apricots, and sesame seeds) they can certainly be a part of an iron-conscious diet.
But enough nutrition talk: the real reason you should make these tasty balls is because they're totally delicious, and they taste like the holidays. Period. If you're short on time and have other snackers in your life, you can also consider them for some edible giving; they're so easy to make, and putting them into mason jars (which is how I do most of my edible giving) makes them easy to share with your loved ones.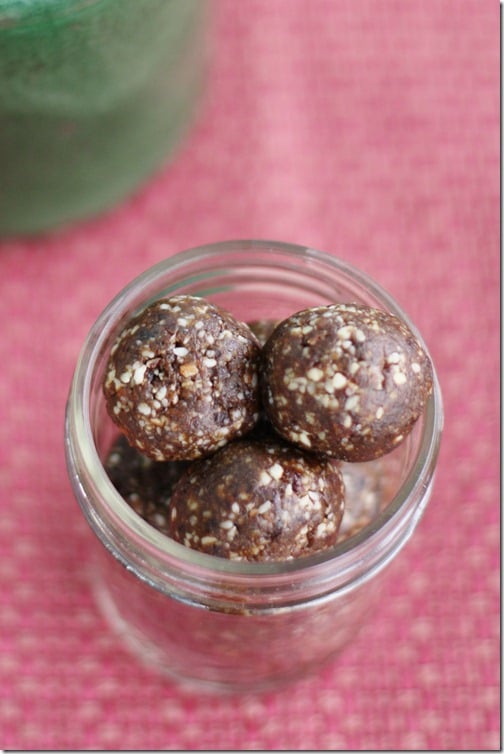 Raisin Almond Balls with Blackstrap Molasses (high raw, vegan, gluten free, soy free)
Makes about 15-18
1 1/4 cup raw almonds
Generous pinch sea salt
2/3 cup raisins
4 tbsp blackstrap molasses
1 tsp cinnamon
Dash cloves
Dash allspice
1. Grind almonds and sea salt together in a food processor till finely ground. Add raisins, molasses, cinnamon, cloves, and allspice, and grind till the mixture is sticking together and uniform.
2. Shape into snack sized balls. I store mine in the fridge, and they should last at least a week.
Hope you enjoy these delicious treats!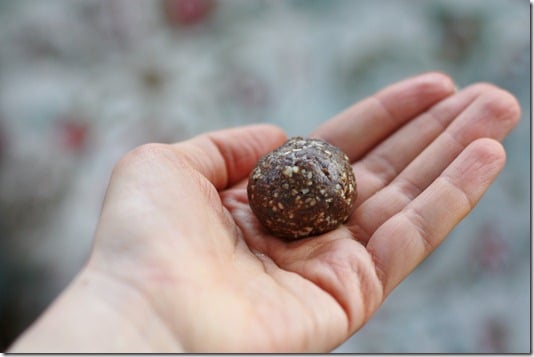 In the meantime, folks, don't forget that I have a giveaway for six fresh, cold pressed juices from Cooler Cleanse going on right now. Treat yourself to a holiday gift, and enter! And have a great day.
xo